For those of you tired of Mac-Donald/KFC-type reruns and all kinds of odd jobs, here is the blog post for you! The blog post to FREE you; for you to become an entrepreneur – on an intellectually stimulating ride and why not, your own very boss. Hopefully!
Ready? Okay! So let me spill the beans! First, I must tell you all this info is FIRST-HAND from me especially because even besides helping a ton of clients set up, China's granted me two WFOE (Wholly Foreign-Owned Enterprises) business licenses – one for emoH and the other for E'Or Solutions, Inc.
The E'Or License was somewhat seamless to obtain compared to emoH's because we just freshly acquired it from a German firm. emoH's was real tricky – the red tape was insane.
Take a watch of me early 2016 'fronting' for the Chinese government to choose me as an appropriate candidate for the emoH licensure.
(video pending – file too heavy for upload at moment, needs 3rd -party subscription. Will ASAP)
Yeah! As you did see, the stakes were really high at the time because China was still slowly evolving into being more and more ACCEPTING of foreigners.
They do have a long past of being utterly secluded and self-contained until recently when they became (should I say) more forward-minded; that 'trade makes everyone better off' – hence their economic power-rise which has made all the more room for foreign investors/investments to come in.
China, therefore is, the place to be if you feel like you want to grow stuff (you know what I mean?). If you feel like you want to take an adventure, a spin on creating businesses, grow cash and take advantage of OPPORTUNITIES of servicing others (millions of Chinese) –  then yeah, definitely come aboard.
There's plenty of Opportunities:
Free Trade Zones (FTZ or Special Economic Zones – SEZ), Flexible Investment Zones, High Tech Zones and Export Processing Zones (China is the world's hub for manufacturing); with tax incentives, low capital entry point and great infrastructure (supply chain advantages, seamless custom clearances) for businesses.
Nutshell, these SEZs share the same thread and that is, being a tool the Chinese government uses to modernize/internationalize business in China – goods can be imported, handled, manufactured, exported without direct interference from customs.
Let's leave it at that – let's save some of the China-juiciness until you get here. HAHAHA!
But oh! One more thing! There's currently 11 SEZs and counting; I m in the Shanghai FTZ – which BTW, I swear by. But anyways, here, take a look at what the Chinese have in store for you. Hopefully, this woos you, even more, to get on the next flight to China.
THE PROCESS OF GETTING A BUSINESS LICENSE (MADE overtimes EASIER!)
Now that you've been completely wooed over and would want to set-up a business in one of the SEZs, the first you need to is:
Get a China-based agency to sort you out. Why? Because it will be very daunting if you do not speak proper Chinese to go with the red-tape that usually tags along all government offices (sadly administrative offices are usually a tail-drag, and it even worsens if you do not understand the written and spoken Language) when registering a business.


Gladly enough, E'Or Solutions, Inc's got your back with top in-house, INSIDER for faster and seamless results.
2.  We'll help you with the next thing, STRATEGIC advice on choosing the proper 'scope of operation' for your business depending on your chosen SEZ.
Yes! You definitely do not want to sign up for just any business license and plus the local (SEZs) Chinese government's Administration for Industry and Commerce Bureau has particular guidelines for specific licenses and their given scope of operations we need to tell you about.
Here beneath is a general infographic (courtesy of niHUB Shanghai) toward this slant:
Industries and Scope of Operations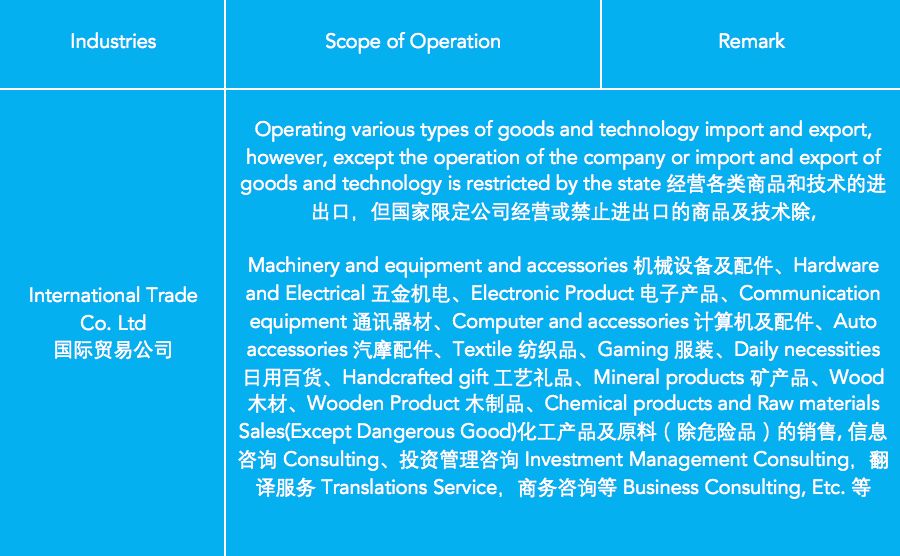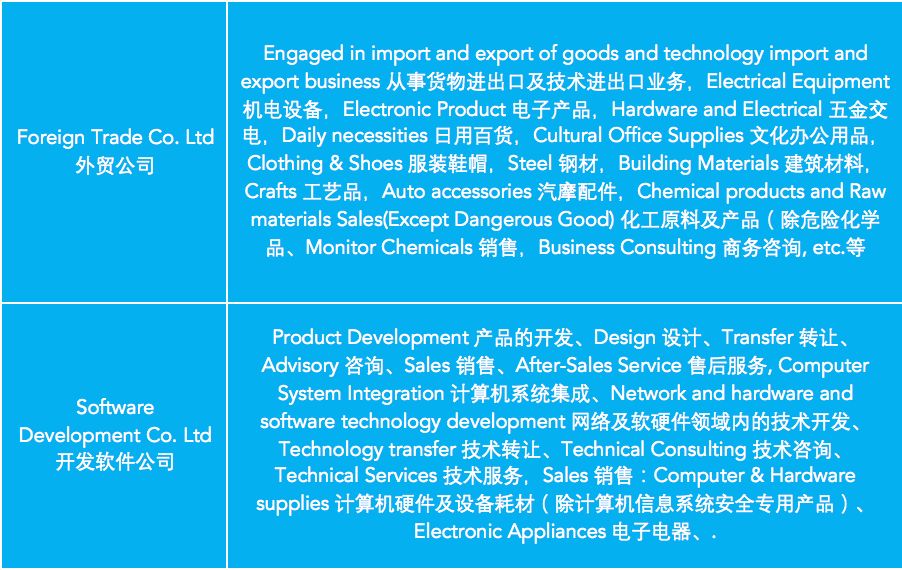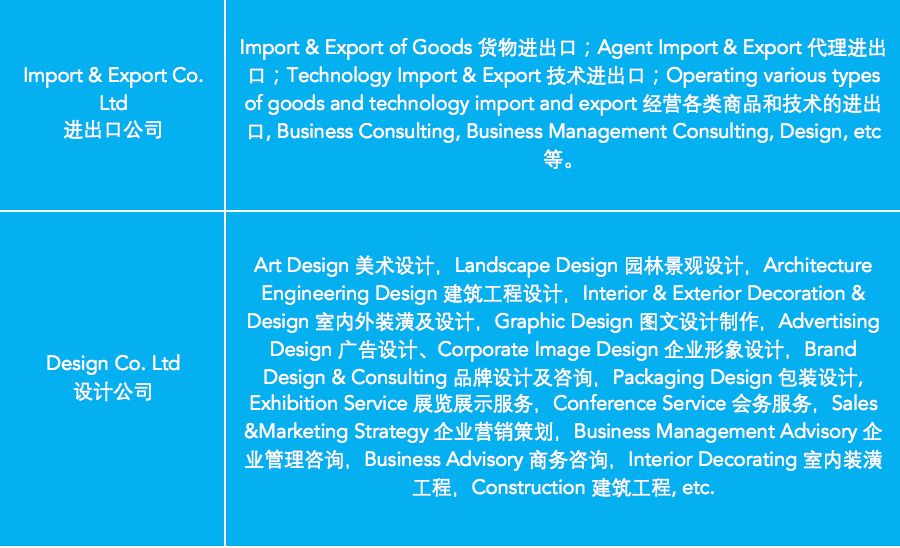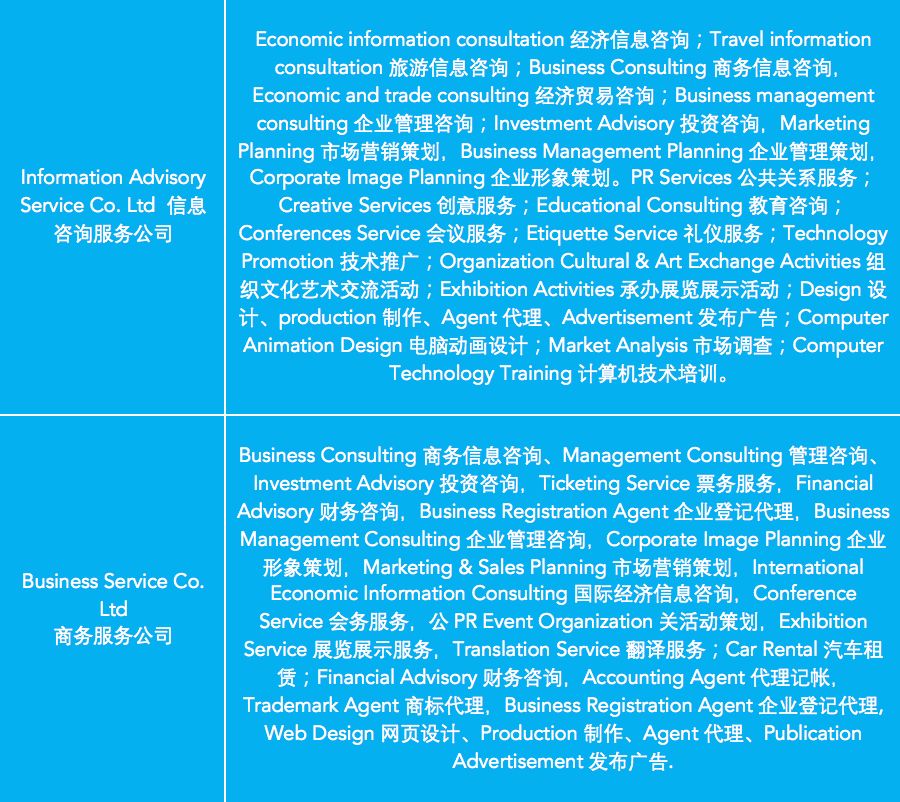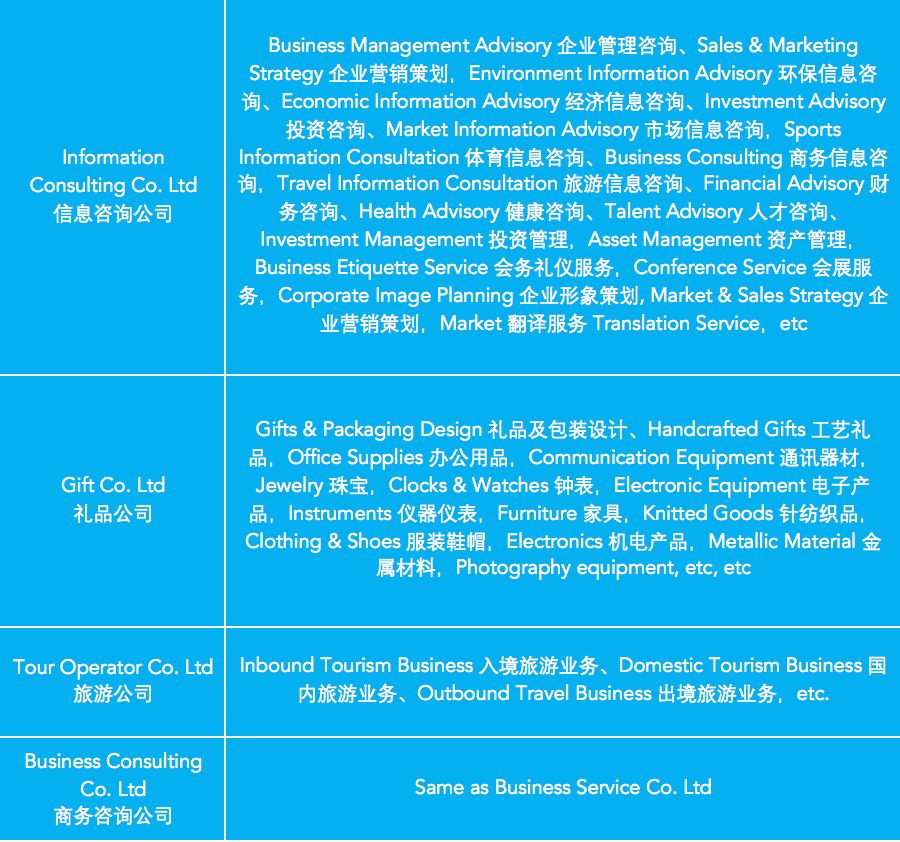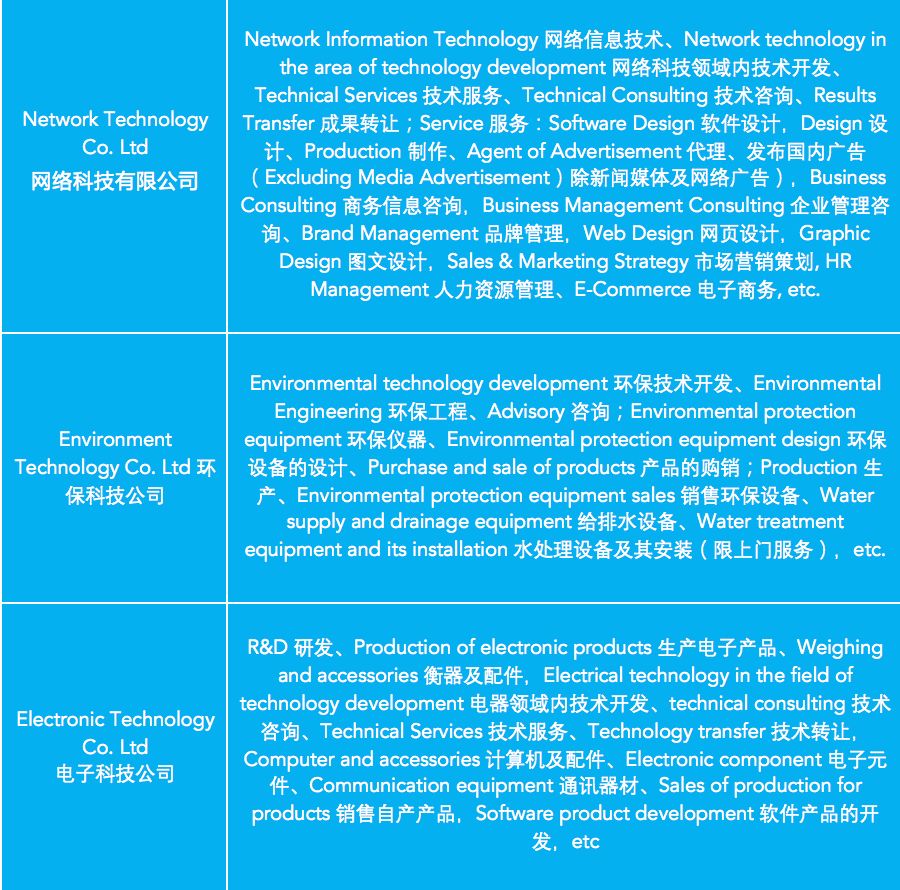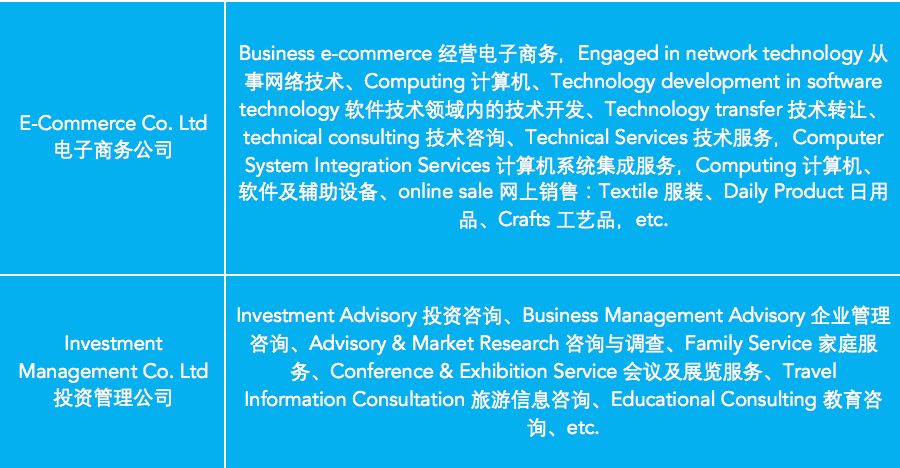 Industries Requiring Pre-approval
3.  Official business registration. No hassles anymore – only your passport is needed if you do not want to declare how much CAPITAL will be invested in your business up front. But if you do, you'll need to provide a few documents (like a bank statement from your home country) for us to initiate the process.
For emoH registration in the late of 2015, here is a snapshot of what was expected of me to begin – since I had to declare capital upfront.
For some of these documents the Shanghai FTZ needed, I had to fly back home to provide them because I didn't have proper orientation at the start. Wish I had had E'Or when I started out too – that will have spared me a lot of initial costs.
Now, how exciting it is for you to have someone actually detail the entire script for you (wink wink!) Nice, no?
4.  Application for a work visa (Z-Visa) – which BTW is a whole lot seamless once you have your business License. Then, the next step will be on to creating a company/business bank account with your newly obtained license.
Then office rental – we have all the lists and connections of the cheapest to the most expensive of them if you so choose. Then to follow up with that is the tax-paying processes (And did you know you are entitled to a free 6-months of no tax? Yes!) and official accounting services.
Don't worry! All these will SUCCESSFULLY be taken care by us after your business license is given – usually takes 1.5-2 months max for your license to be in your hands.
5.  And as with most of our RETAINER clients, we help BUILD your brand so that it could be swallowed up by the behemoths
aka 'Built to Sell'. Or we help with 'Brand Legendaire' – brand stay-power if you will. We've been at the game for quite some time and KNOW one or two tricks of what works and what doesn't.
So, let's open talks then at (+ 86) 156 5881 67 32. Or simply email us at eorsolutionsinc@gmail.com.
We love to hear from you and to SUPPORT you on your ride to creating a sustainable business IMPACT.
Cheers!
Jane, Creative Director